Are you looking for an SQL IDE (Integrated Development Environment) or SQL editor? Take a look at this list of all of the IDEs currently available.
This guide is a comparison of all SQL IDEs currently available. It's a list of all SQL editors available for major databases: Oracle, SQL Server, MySQL, PostgreSQL, SQLite, and MariaDB.
I've seen many questions on websites such as Quora and Stack Overflow about "which IDE is the best" and "which SQL Editor should I use", and while there were some good answers, there wasn't really a single place to compare all of the options.
Some sites had a comparison of IDEs but they were out of date. This guide has been created and was last updated in 2020.
Also, the criteria for this list was:
Must be able to write and run SQL queries. This excludes text editors such as Notepad++. While Notepad++ is a great tool and has SQL syntax highlighting, it doesn't let you run SQL queries. It also excludes data modelling tools and data visualisation tools.
Must have a graphical user interface. This excludes tools like SQL*Plus and SQLcl.
A Few Things I Noticed
Before we get into my recommendations and more details about each IDE, there were a few things I noticed when testing and analysing these SQL editors.
First, the connection process was different for many of them. Some were simple and just involved entering a database, service name, username, and password. Others involved setting up a System DSN on your computer and connecting via that, and others involved installing other drivers and tools just to connect. The easier a tool is to create a connection, the better.
Many features seem standard and were implemented in different ways, such as explain plans. Many other standard features were implemented in a similar way, such as code complete or exporting data.
The user interfaces were quite different between them. Some were good, and some not so good.
Also, I didn't spend a great deal of time with each IDE as that would take too long. Some features may actually exist where I've said they don't, or I might have done something wrong that causes the error. So, if you're a vendor of one of these tools, and I've gotten something wrong, please let me know via the comments or the contact page.
My Recommendations
Are you not interested in reading through the details of all different pieces of software? Do you just want me to tell you which IDE is the best one to use?
Ok, here you go. Based on my opinions and the time I spent with each IDE, here are my thoughts on each of the SQL editors available:
Best Oracle SQL IDE: Toad for Oracle
Best Free Oracle SQL IDE: SQL Developer
Best SQL Server IDE: SQL Server Management Studio
Best Free SQL Server IDE: SQL Server Management Studio
Best MySQL IDE: MySQL Workbench
Best Free MySQL IDE: MySQL Workbench
Best PostgreSQL IDE: DataGrip
Best Free PostgreSQL IDE: DBeaver
SQL IDE List
This table summarises all of the IDEs in this list. Click on the name of the IDE to be taken to the place on this page with more information.
Use the filters to restrict the IDEs to free/paid, operating system, and database.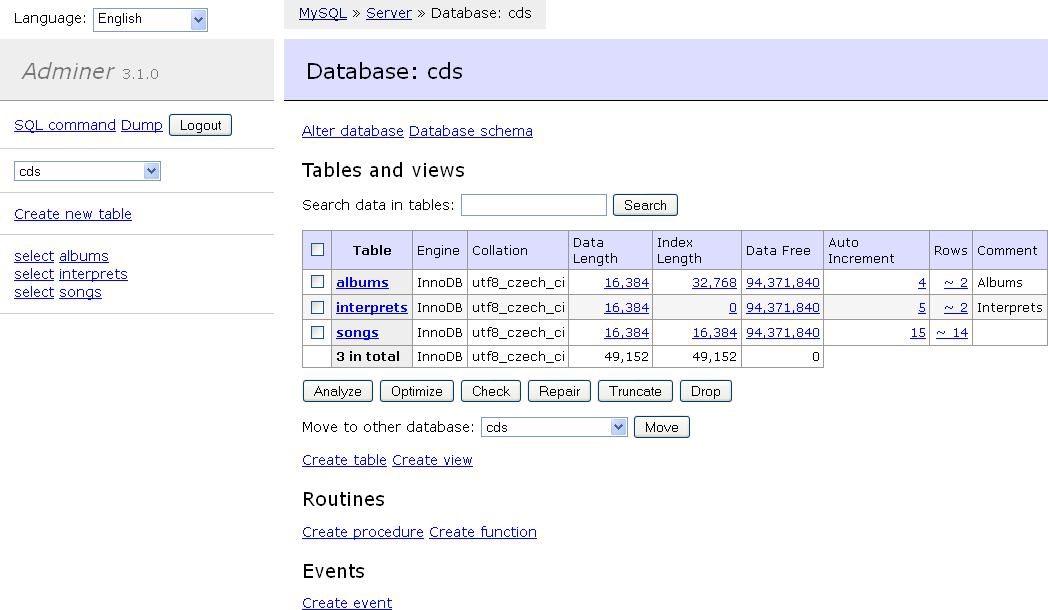 Adminer is mentioned as an alternative to phpMyAdmin. It's a web-based tool that works with many different databases.
It includes a plugin feature, allowing you to add additional functionality, and several different designs.
If you prefer a web-based tool and are using phpMyAdmin, consider using Adminer.